How To: View Sharepoint Workflows in Visio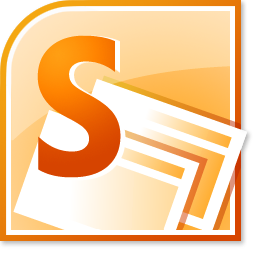 Recently, I was bringing a new team member up to speed on a Sharepoint Project.
I wanted to cover some of the list workflows and explain some of the quirky system behavior.
I figured the easiest way to illustrate these workflows would be to export them from Sharepoint Designer and look at them in Visio.
Exporting from Visio worked fine, but when I tried to open the resulting .vwi file in Visio, I got this error:

You may wonder what went wrong and if there is an issue with the export process from Sharepoint Designer. And the answer is nothing and there is no issue.
The process to export workflows from Sharepoint Designer and view in Visio is just a bit goofy and not all that intuitive.
To view Sharepoint Workflows in Visio
Open Sharepoint Designer and open the site that contains your workflows.
Go to Workflows and select the workflow you want to export.
Click "Export to Visio" in the Manage Work Pane
Save the vwi file
Open Visio and create a blank drawing
Go to Process -> Import

Browse to where you saved the vwi file and import it.
Voila!

https://www.marktastic.com/wp-content/uploads/2012/12/sharepoint-to-visio.png
722
1920
Mark
/images/logo-marktastic.png
Mark
2012-12-12 09:00:22
2022-10-08 17:49:22
How To: View Sharepoint Workflows in Visio