Problem Fix: Visio 2010 Random Crashes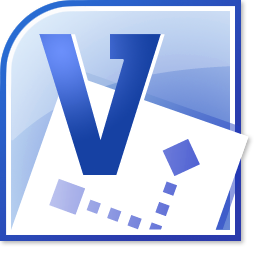 Microsoft Visio is not a tool I normally pull out of my toolbox.
Recently, when trying to explain a home network layout to a VP for the seventh time, I had a need for a visual representation of what I was failing to verbalize.
It is with that in mind that I fired up Microsoft Visio to document how I was going to attempt to:
Provide better wireless coverage in his 4 story mansion with THICK plaster and lathe walls
Extend the same wireless signal out to his new pool house and garage.
I say attempt because in a house this old and large, the signal is going to be weak, no matter what. Of course, that I fixed this issue 9 months ago by putting the best router in place that I could find, only to have him replace it with a crappy AT&T 2Wire gateway without telling me counts for nothing.
Back to my Visio issue. Several times while creating his layout, I would draw the first few objects and then attempt to move one and Visio would stop responding. So I'd try it again, same freeze, but with a different action. WTH?
After a few more rounds of insanity, I got a note saying the "Send to Bluetooth" Add-In may not be working correctly, would I like to disable it? Sure enough, that did the trick and Visio has been behaving itself ever since.
To disable this add-in:
Go to File -> Options -> Add-Ins
Under Manage:, make sure COM Add-ins is selected and click Go

Uncheck the box for "Send to Bluetooth" and click OK

Hope this helps.
/images/logo-marktastic.png
0
0
Mark
/images/logo-marktastic.png
Mark
2012-10-14 16:00:26
2012-10-14 16:10:10
Problem Fix: Visio 2010 Random Crashes