St. Louis Blues Power Play Dance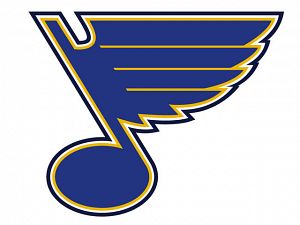 I had an opportunity to go to a couple Blues games last week. It was a playoff atmosphere and both games ended in a victory for The Note.
What was also intriguing was the dance that a good majority of the Scottrade Center would do before a power play. Ameren UE sponsors the power play and the theme music is a 2Unlimited song.
There are a couple of YouTube clips of this dance. Here and here.
So I came home curious and started searching about how this dance started and found a couple of forum threads on the at stlblues.com here and here (both links dead).
From what I can tell, one guy started doing this dance (the forums point to a guy named Brock Boner or Jago). If the guy who started this is Jago, then this YouTube Clip supposedly shows him. Brock Boner sounds fake to me, so I'll go with Jago. A group near the Top Shelf area saw him and started mimicking him and it has caught on very quickly.
Pretty hilarious stuff.  I hope to see all 19,250 present doing this in the playoffs. GO BLUES!
/images/logo-marktastic.png
0
0
Mark
/images/logo-marktastic.png
Mark
2009-04-08 10:00:39
2015-03-26 13:03:04
St. Louis Blues Power Play Dance