Best Fish Fry in St. Louis?
As a lad, I grew up in and around the village of Millstadt, Illinois.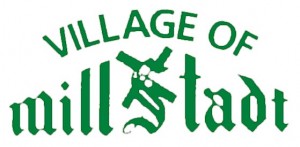 Millstadt is a quaint little town; most of my recollections of growing up there bring back memories of classmates who loved 4-wheelers and didn't really approve of black people.
I also recall a Golden Dipt factory that was neighbor to one of the best fish stands around. I only knew it as "The Millstadt Fish Stand". All that aside, I'm craving some good fish and am looking for some recommendations for some quality fish fries in St. Louis County.
So far, I've found some info here, but it's 10 years old. It recommends (among others):
St. Gerard Majella in Kirkwood
St. Joan of Arc in South St. Louis
St. Peter Parish in Kirkwood
If you know of a church, parish or restaurant that has good fried fish, please leave a comment with the details.
/images/logo-marktastic.png
0
0
Mark
/images/logo-marktastic.png
Mark
2009-03-02 14:00:12
2009-03-13 14:54:35
Best Fish Fry in St. Louis?