I use Excel all the time. I've been on the 2007 version for quite some time and I still can't get over the ugly pastel color scheme that Microsoft provided us with for the new version.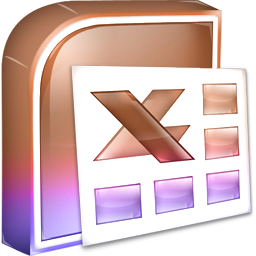 I know you can choose from a host of other color themes that are available, but most of those suck too.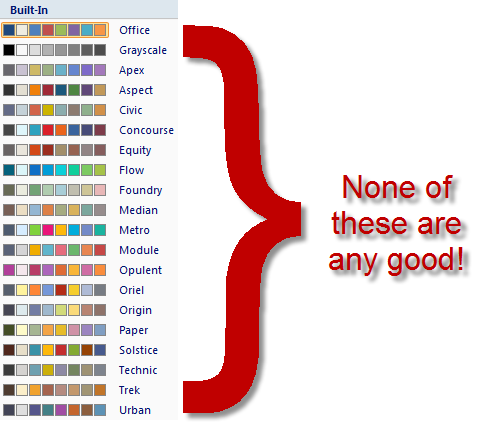 So I made my own and thought I'd share it with you.

When you get this file, extract it to the following location:

%AppData%\Roaming\Microsoft\Templates\Document Themes\Theme Colors
This equates to the following:
Windows 7/Vista
C:\Users\YOURUSERNAME\AppData\Roaming\Microsoft\Templates\Document Themes\Theme Colors
Windows XP
C:\Documents and Settings\YOURUSERNAME\Application Data\Microsoft\Templates\Document Themes\Theme Colors
Note: These directories won't exist until you create a custom color scheme. To do so:

Open Excel
Page Layout -> Colors
Create New Theme Colors
Save