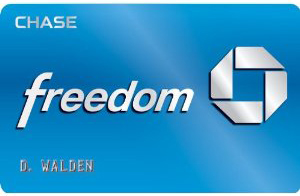 Normally, I wouldn't necessarily encourage anyone to sign up for a credit card. Credit card companies are, for the most part, duplicitous piles of garbage that prey on financial ignorance or hardship.
But they are also provide useful tools that can be manipulated to the benefit of the financially well informed.
If you are looking for a cash back card, give the Chase Freedom Card a try. Just pay it off every month.
Use this link to sign up and you'll get $100 cash back.
To get your $100, you have to make $500 in purchases within the first 3 months.
I get $50 if you use the card before June 7, 2013